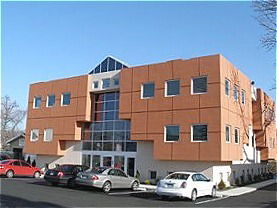 Mark D. Lipton Associates, Architects & Designers which was founded in 1980, has established a distinguished record of providing architectural, planning services to a wide variety of clients. The firm has worked for both private and public institutions providing educational, commercial, residential, and renovation design. We take pride in the individual attention that we give to each project and in the long-term ongoing relationships established with many of our clients over the years. Our broad experience with numerous project types in Staten Island, Brooklyn, Manhattan and New Jersey area has given us a thorough understanding of local zoning, building codes, permits and the landmark preservation approval process.
Lipton Associates is committed to innovative design solutions that realize the goals of our clients. While our past experience informs our design work, we view each project as an opportunity to seek fresh solutions. We ask critical questions, listen carefully, and examine context in response to specific project challenges.
Our Architectural firm is committed to creating environmentally responsible high performance design. We believe that high performance buildings are those that achieve functional and aesthetic goals while using healthful materials and conserving natural resources. As designers we achieve this balance by paying equal respect to people, the environment and the bottom line. We work with each of our clients to develop appropriate design strategies. We pride ourselves on producing projects on time and within budget. Lipton Associates are members of the American Institute of Architects and the National Council of Architects Registration Board.